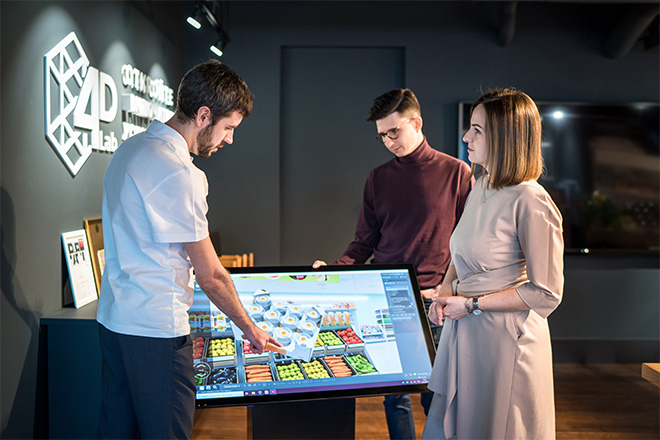 Making sure that the functional and graphic design of your packaging solution is retail effective
Dynamic 3D-modeling of store shelves achieves this goal without having to visit the real shop.
What are the advantages of the virtual store?
Reducing the time and cost of checking graphic design for consistency with package shape
Helping you check and adjust/adapt the graphic and structural design of the package using a realistic 3D packaging model that reproduce material and design features, printing and finishing methods, different lighting options etc.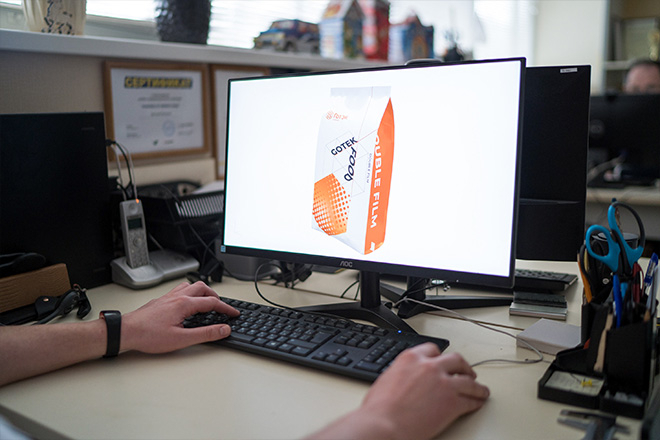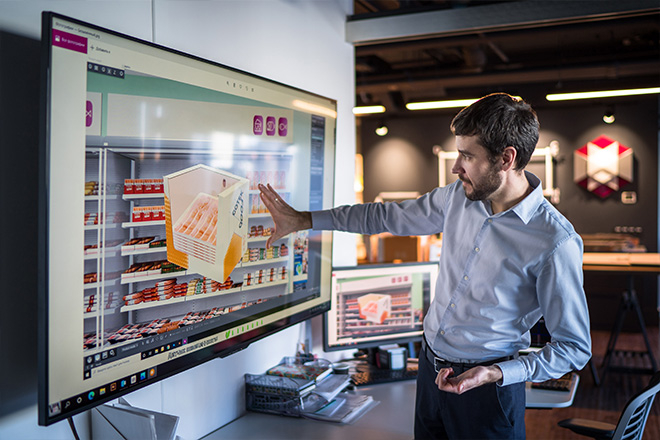 You'll be able to simulate and assess your packaged product shelf presentation among competing products before packaging goes into production
We can assist you simulate the most realistic shelf in the right store format, taking into account sales floor lighting, the shelves depth, the competitive environment.
You will have the opportunity to view and analyse the prototype from different angles and edit in real time functional or graphic design features.
We invite you to visit the R&D Center in our Moscow office. If you are located far from Moscow or would like to save time, we can arrange for online participation.
You can find out how the process of search for packaging solution is structured on a special website dedicated to our approach in packaging creation.

Learn more at 4th-dimension.info